Travel with confidence
Prepared for the Air
We're here to make your travel journey easier. From the time you plan your trip until you arrive at your destination, we have everything you need in one place.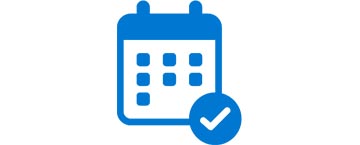 Book with confidence
Find the latest travel and health regulations by destination with our travel tool.
Enjoy greater travel flexibility – including no change fees for most tickets.
Check and complete trip requirements
Access the Ready to Fly hub in the free American app or by viewing your trip online to:
Review your international trip requirements and testing information
Upload your travel and health documents to VeriFLY™
Receive your clearance to fly
Travel with ease
Use the American app to manage your travel on the go.
Check in for your flight
Access your boarding pass
Access travel and health documents
Track your bag
And more
Our Clean Commitment

We're committed to giving you peace of mind when you travel. Here's what you can expect when you fly with us:
PURELL® Advanced Hand Sanitizer dispensers are available in select locations before and after security.
We clean and sanitize high-touch surfaces in the airport, like kiosks, ticket counters, and seating areas.
Our planes are deep cleaned every night with an EPA-approved solution, focusing on tray tables, seatbelt buckles, armrests, window shades, seatback screens, doors, and overhead bin handles.
Our mainline and most regional aircraft have HEPA filters that refresh the cabin air every 2 to 4 minutes, similar to hospital standards.